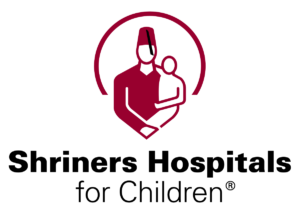 +++Shriners International founded Shriners Hospitals for Children as its official philanthropy in 1922. The organization, which began as one hospital, is now a world-renowned health care system with locations in the United States, Mexico, and Canada and includes 22 hospitals. The fraternity continues to support this unique health care system.
+++Shriners Hospitals specialize in burn care, orthopaedics, spinal cord injuries, cleft lip and palate, urology, and pediatric surgery. These services are provided regardless of a family's ability to pay.
Refer a Patient to Shriners Hospitals
Shriners Hospitals for Children is here to help! Please visit here to learn more about referring a child to Shriners Hospitals for Children.
Shriners Hospital Locations
Boston, Ma – Burn Care, Cleft Lip and Palate
Chicago, IL – Orthopaedics, Spinal Cord Injury, Cleft Lip and Palate
Dayton, OH – Burn Care, Cleft Lip and Palate
Erie, PA – Orthopaedics
Galveston, TX – Orthopaedics, Burn Care, Cleft Lip and Palate
Greenville, SC – Orthopaedics
Honolulu, HI – Orthopaedics
Lexington, KY – Orthopaedics
Mexico City, MEX – Orthopaedics
Montreal, Quebec – Orthopaedics
Pasadena, CA – Orthopaedics, Burn Care, Cleft Lip and Palate
Philadelphia, PA – Orthopaedics, Spinal Cord Injury
Portland, OR – Orthopaedics, Cleft Lip and Palate
Sacramento, CA – Burn Care, Cleft Lip and Palate, Orthopaedics, Pediatric Surgery, Spinal Cord Injury
Salt Lake City, UT – Orthopaedics
Shreveport, LA – Orthopaedics, Cleft Lip and Palate
Spokane, WA – Orthopaedics
Springfield, MA – Cleft Lip and Palate, Orthopaedics, Urology
St. Louis, MO – Orthopaedics
Tampa, FL – Orthopaedics
Tijuana, B.C. – Orthopaedics, Burn Care, Cleft Lip and Palate
Twin Cities, MN – Orthopaedics