2023 – 30 Guns in 30 Days
---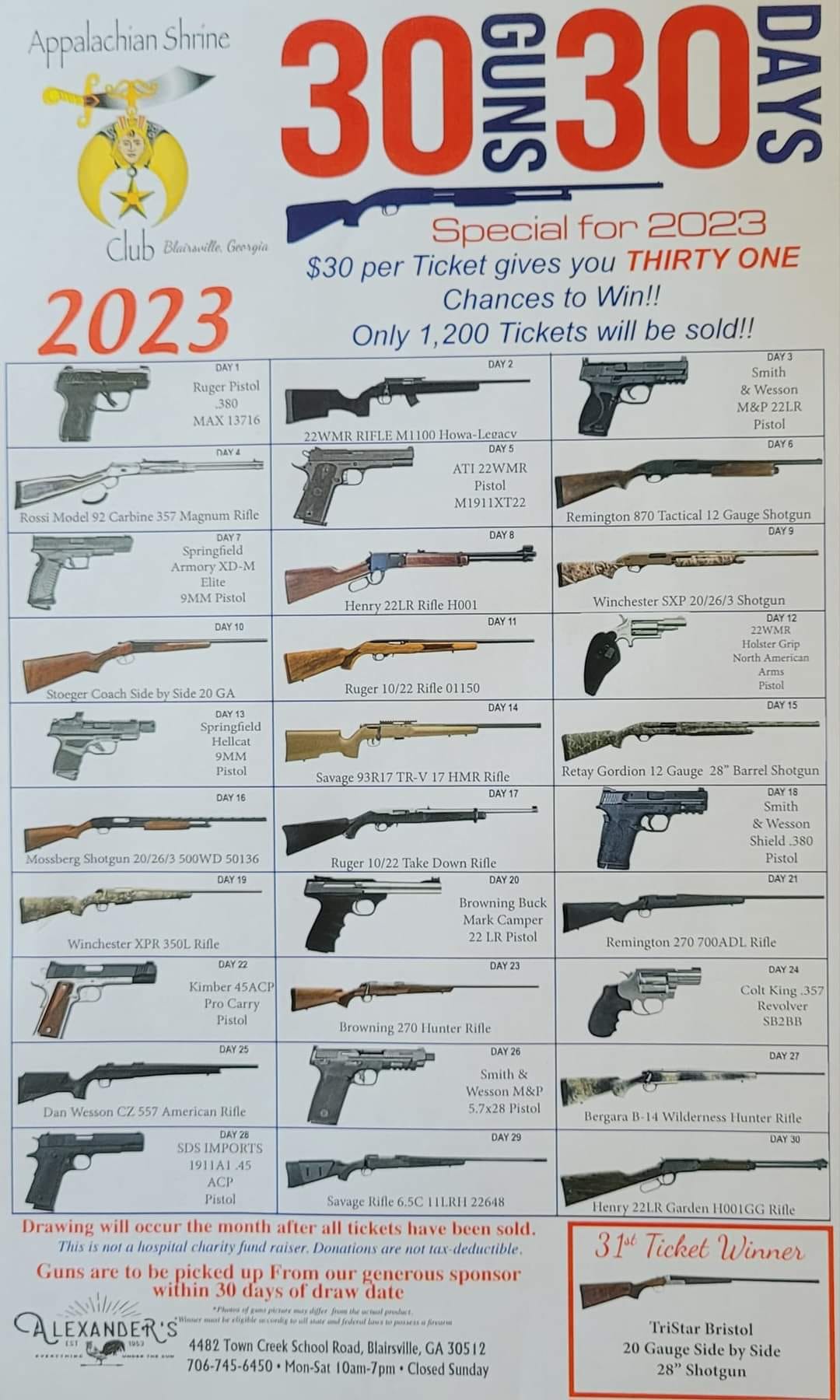 The Appalachian Shrine Club's annual drawing is back with even better guns this year! There will only be 1,200 tickets sold! NEW THIS YEAR: Each ticket will give you a chance at 31 guns!
How the drawing works:
Your purchased ticket will be placed in a drum mixed in with all other tickets
Each day during the month of the drawing, a ticket will be drawn. Whoever the ticket belongs to will win the gun that corresponds to that day (see flyer above).
Winners will be notified at the phone number that they provided on their ticket stub
Prizes can be picked up from Alexander's Store within 30 days of the draw date
Tickets cost $30 and will provide you with 31 chances to win a new gun! The drawing will begin the month after all tickets are sold. You can check out our website or Facebook page for updates on the drawing.
How can I get a raffle ticket?
We can accept cash, check, Paypal, or Venmo! If you would like a ticket, please let us know soon. Tickets are selling fast!