Winner: Rebecca King! Congratulations!
Win a Yeti Cooler filled with summertime goodies!
(valued at over $800)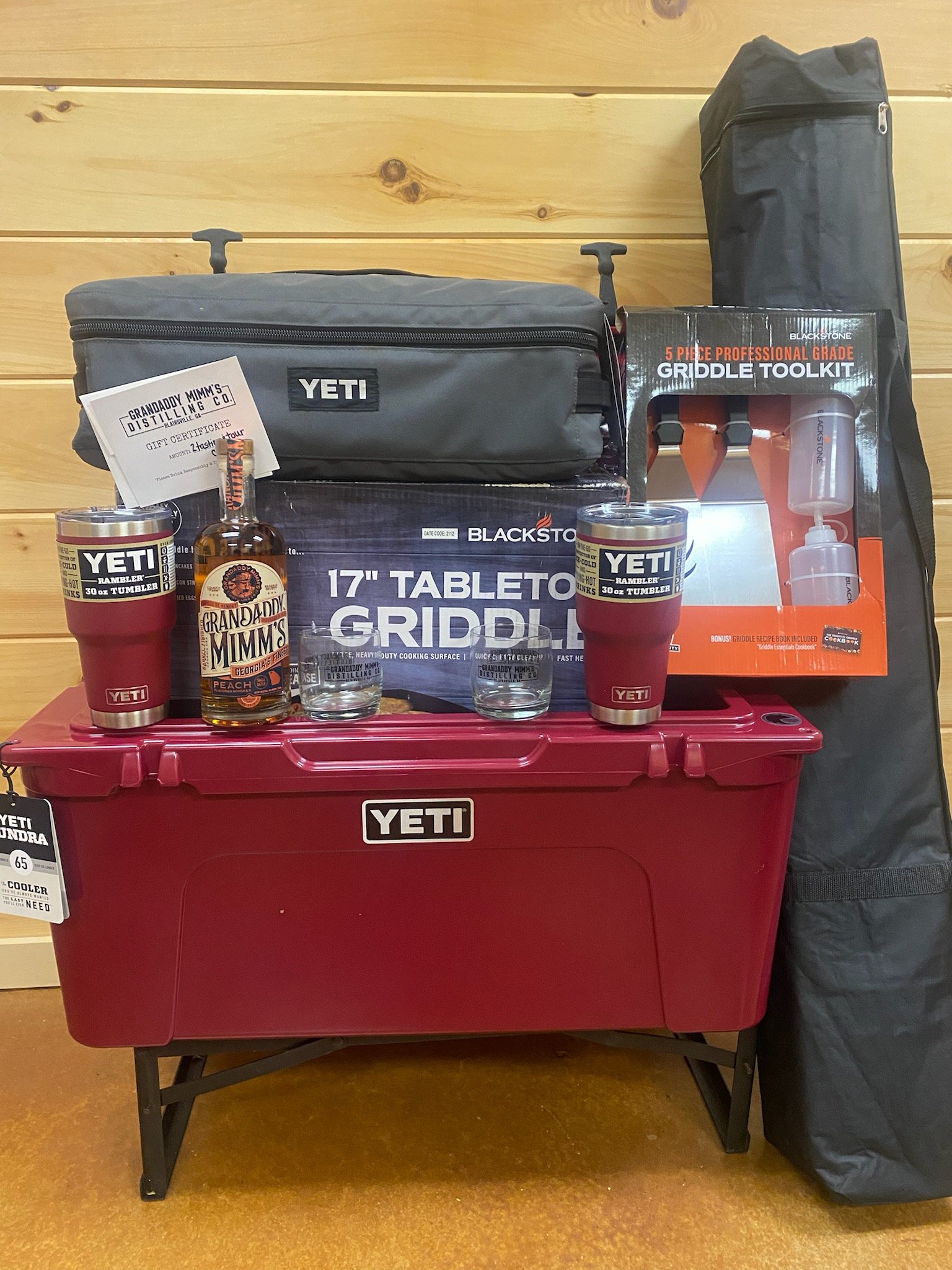 The Appalachian Shrine Ladies are raffling off a Yeti Tundra cooler filled with everything you need to enjoy your summer!
(2) 30oz Yeti Ramblers
Yeti Blanket
Canopy
17″ Blackstone Tabletop Griddle
5pc Blackstone Griddle Set
Grandaddy Mimm's Peach Whiskey
(2) Grandaddy Mimm's Whiskey Glasses
Grandaddy Mimm's Tasting and Tour for 2
The proceeds from the raffle will help fund a scholarship program for graduating seniors from Union County High School, Towns County High School, Mountain Education Charter High School, and Woody Gap School. The 2021 raffle helped provide $4,500 in scholarships to local students from these schools!
Tickets can be purchased for $5 each or (6) tickets for $20 (two extra tickets). We can accept cash, check, Paypal, Venmo, or CashApp. You can purchase a ticket several ways:
Let your local Shriner or Shrine Lady know that you would like to purchase a ticket
Email us at appshriners@gmail.com
Send us a message on our Facebook Page at https://www.facebook.com/AppShrineClub
Thank you for supporting our ladies and their efforts for these children!